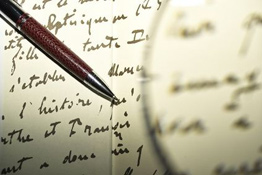 Our vast area of service includes investigation in Questioned Document Examination. Our expert people are highly knowledgeable and educated in these respective matters and they are also very much experienced in such investigations.
We concentrate on all the points as per our clients' requirements and serve them best with a guaranteed result.
We have a very experienced team of handwriting expert who also provide us appropriate details regarding any our clients' query. We believe in ultimate resolution without any further doubts.