We have attained an expertise in providing highly reliable Matrimonial Enquiry to our valued clients. Nowadays, Marriages run into troubles and crack because of suspicion, jealousy and infidelity activities of life partners. Thus, it is very important to investigate about your would be before getting married or if you are married and want to take divorcee, even though proper Pre-Post Matrimonial Inquires are necessary. All Matrimonial Cases are effectively handled by our expert team of matrimony investigators & legal advisers in best effective manner. Pre matrimonial investigation services provided by us help you for distorting the peace of mind, future of children and also bear impact on professional lives.

Pre-Matrimonial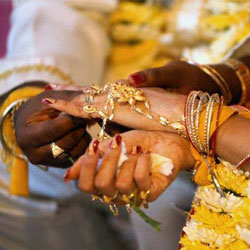 The Pre Matrimonial Service provided by us is carried out in a special way as per the clients' preferences. These Pre Matrimonial Enquiries done by us is considered the most reliable key element and help our clients to take right decision by checking and verifying the details and information given to you by the other family. It is well known that every one dreams about a very good spouse, brilliant children, Healthy & Wealthy Family Life. For the same, our team of investigsators verify complete information relating to the boy or girl that comprises Character Verification, Family background, Financial status, Educational Qualification Verification, Day – today routine activities, Habits and Vices, Any affairs and Night Life. In addition to major points, we also ask out patrons to if they want any special point on which the investigation should be focuses.
Post Matrimonial
Apart from Pre Matrimonial Services, we are specialized in providing Post Matrimonial inquires that are conducted in accordance with international norms. The Post Matrimonial Services provided by us are highly effective in solving the troubles related to suspicion, jealousy and infidelity activities of life partners that destroy the peace of mind, future of children and also ruin professional career. Therefore, we are backed by an expert team of professionals who work dexterously to gather facts related that are sufficiently enough for litigation support in divorce, alimony and child custody cases. Moreover, our matrimony investigators specialize in these investigations and thus we are capable of handling these cases in a systematic way.