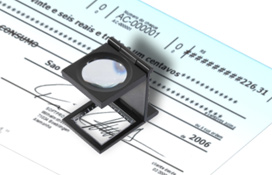 Insight Services have a highly knowledgeable team of handwriting experts in terms of investigating on any legal documents such as property papers, power of attorney documents or in any other cases related to criminal offence and so on.
Many time while investigating it becomes necessary to verify the some hand written documents and with the help of our handwriting and signature verification team we perform the task without any delay.
Our expert team members are highly educated in this respective field and having a vast experience as well. Our expert team serves all our clients individually with ultimate priority and care. For us all our clients and their queries are highly valuable.